Jennifer Lopez is more than just a triple threat trailblazing ahead and making her mark on this world. Many of her films are blockbuster hits attracting the masses with their charm and wit, making you want to rewatch them over and over. When you think about it, many of her movies have carried important life lessons we can all walk away with — a mantra for living and learning from your mistakes. With Lopez set to start filming her latest project Hustlers in March alongside actress Constance Wu, we thought it would be a nice trip down memory lane to highlight some of her best movies and the life lessons they taught us — check them out!
Selena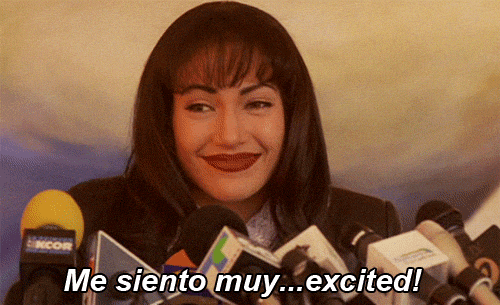 This movie put Lopez on the map — how can we not include it? The biopic about the late Tejano singer Selena Quintanilla not only depicts her life and the impact she had on her loyal fans but it's also an epic portrayal of perseverance, hope, and the will to not give up on your dreams. Lopez's spot-on performance of one of the most loved music artists of our generation let us see another layer to her acting and musicality that has made her one of our favorite Latina artists to watch on the big screen. Making your dreams a reality is something Lopez has become known for and Selena certainly helped pave the way for her to skyrocket her dreams. 
Money Train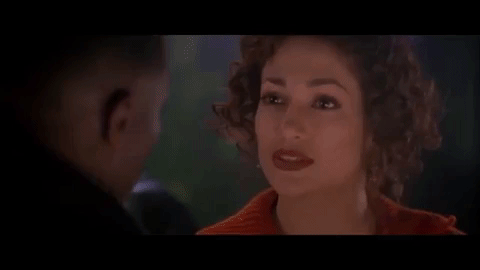 In the action film, Money Train, Lopez's character shows us how to hold your own in a man's world of crime fighting, as she goes head to toe as a newbie cop alongside Wesley Snipes and Woody Harrelson. It's a great lesson in not being afraid to get in the ring and do your job just as well as your male counterparts while standing up for what's right and realizing there is no money train — you have to work for it just like anything else. Lopez also taught a thing or two here when it came to boxing and staying fit — something we all strive for. 
Out of Sight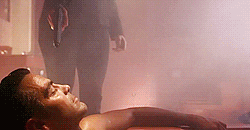 Out of Sight shows us what happens when we find ourselves face to face with charming, yet deceiving characters and the challenge of being able to distinguish right from wrong. In the movie, Lopez plays a U.S. Marshall assigned to bring in a fugitive played by George Clooney, whose charm, good looks and wit make it hard for her to decide whether or not it's worth it to put her job on the line or do the right thing. We've all been there, where we've had to decide whether to hold on or let go of things, jobs, and relationships that may or may not be good for us.
Angel Eyes
https://giphy.com/gifs/black-and-white-jennifer-lopez-selfmade-vWLkJ6mzSg8og
In Angel Eyes, we travel down a rabbit hole, so to speak, facing our fears and dealing with issues we've learned to live with and pushed deep in the back of our closet of feelings. Lopez plays a Chicago cop who comes across a wanderer named Catch, played by Jim Caviezel, who has some skeletons in his closet he's dealing with. Together, they help each other deal with their secrets and come to terms with past issues, which many of us battle on a daily basis. Lifting each other up and being there for one another is important because you could be the only angel they have.
Wedding Planner
https://giphy.com/gifs/head-over-gifcap-CCDhU1hwluUZW
The Wedding Planner is a feel-good movie with some important life lessons to take away. Besides being a romantic comedy, Lopez's character, who lives by the motto: "Those who can't wed, plan," is a shining example of how sometimes we throw ourselves into our work. We've all gotten to that point where we realized we may be great at a number of things, including giving advice, but when it comes to our own lives we don't always take our own advice. We're so busy planning and doing for others that we forget we deserve the promotion, the surprise party, and the good breaks too.
Enough
Haven't we are learned when to say enough is enough? In the movie, Enough, Lopez's creates a character that resonates as true today as it did when it hit the big screen. Playing a battered wife trying to find a safe place for her and her daughter, Lopez shows us the strength and courage it takes to overcome your fears and know your worth. Building yourself back up, doing what's right for you is not only important but necessary. Maybe, just maybe a movie like this could give someone the courage they need to stand up and overcome their situation too.
Maid in Manhattan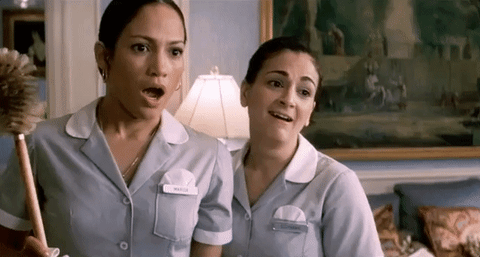 Maid in Manhattan showed us all how a maid can rise to the occasion and be all she can be. Lopez's performance in this movie was endearing and heartwarming, as we all cheered her on for landing her dream guy AND dream job. But probably the most important lesson we can take away here is that no one can tell you who or what you can be. Just because Lopez was a maid didn't mean she couldn't one day aspire to be a manager. By the end of the film, she surprises everyone by becoming a Latina entrepreneur with her own business! Who says you can't have it all? With hard work and determination, anything is possible.
Shall We Dance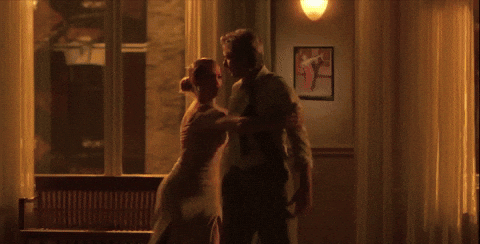 In Shall We Dance, Lopez portrays a beautiful and graceful ballroom instructor dancing into our hearts with her beautiful moves not only on the dance floor but with her will to not give up on her dreams of going back and competing despite a setback. Sometimes in life, there are going to be roadblocks but sometimes those roadblocks put us on the path to greater things up ahead. We just have to be ready to learn some valuable messages and lessons along the way that will prepare us for that next journey.
An Unfinished Life
https://giphy.com/gifs/jenniferlopez-anunfinishedlife-j0QrdfinLbkpFbqQNc
An Unfinished Life tackles the tough issue of forgiveness. In the movie, Lopez is a down-on-her-luck mother who moves in with her estranged father-in-law, as she tries to do better for her and her daughter. Forgiving others and mending relationships is something we've all faced in our lives. It's not easy but patience, strength, faith, and hope can help get you through some difficult times along your path towards forgiveness. Learning to be the bigger person and walking away from a bad situation or apologizing when you know you should, can make all the difference as you navigate through life.
Monster-in-Law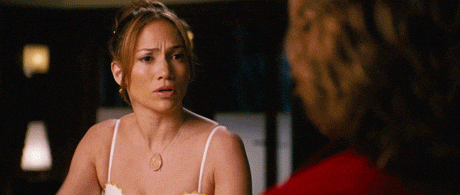 Not everyone has dealt with a Monster-in-Law quite as crazy as the one Lopez's character deals with, in this 2005 hit but she certainly shows us how to with style, grace, and dignity. Many of us have had to face trying relationships and not just with a mother-in-law but in general. Sometimes it's dealing with a difficult boss, co-workers or working through a disagreement with friends and family. It's how you go about the situation and how you carry yourself that makes all the difference. Sometimes it's about knowing when to stand your ground as Lopez does with her soon to be mother-in-law, and when to be silent. 
The Back-up Plan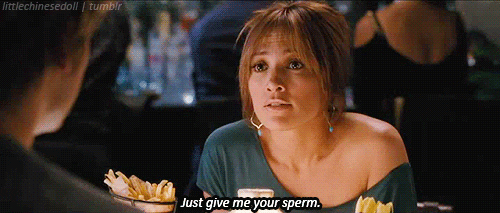 It's always a good idea to have a backup plan. In The Back-Up Plan, Lopez 's character decides to take matters of motherhood into her own hands as she becomes pregnant through a sperm donor after given up hopes on finding Mr. Right. Only Mr. Right actually happens to cross her path at the same time, making for a difficult scenario. Sometimes we jump the gun and take matters into our own hands, not knowing that our breakthrough and our dreams are just around the corner. When you least expect it is when things you're waiting for tend to come your way. Sure, it's smart to have a plan B but just remember to be prepared for whatever life throws at you along the way.
What to Expect When You're Expecting
https://giphy.com/gifs/movie-what-to-expect-when-youre-expecting-night-5SpXYeZQFFhjq
This film features a great ensemble cast that Lopez shares in highlighting the ins-and-outs and ups-and-downs of what to expect when you have a new bundle of joy on the way. There is no rule book, so-to-speak, about what to expect and parenting means and looks different for everyone. Whether it be through natural childbirth, adoption, surrogate — one thing is certain, no one's journey is going to be the blueprint. The movie deals with tough issues as Lopez battles infertility, which so many women can relate to. But the joys she experiences in adopting shines a light on what to expect as you go along this journey.
Lila & Eve
https://giphy.com/gifs/now-playing-lila-eve-also-on-itunes-10O1cQwdbQ96Fy
Lila & Eve is a great example of being there for someone. In this film, Lopez's character helps Viola Davis's character overcome the loss of her son who was murdered. Although it is a deep and dark movie devolving into the depths of losing someone through violence, the plot shows how the two characters support each other through a difficult time. Being there for someone in their time of need is sometimes all the help they need. To have someone to talk with, a shoulder to cry on, or just pulling up a chair and letting them know you're there for them can make all the difference in the world.
The Boy Next Door
https://giphy.com/gifs/jennifer-lopez-the-boy-next-door-ae5mETb4LHLRm
In The Boy Next Door we see the ramifications of a forbidden relationship. Everyone jokes about being a cougar and having an affair with a younger man but in the movie, Lopez learns just how dangerous a situation like this can turn out. Moral of the story, be careful who you entertain especially if you feel something isn't right and not just in relationships but in life. Always beware of your surroundings and follow your instincts because they are usually spot on. It's a crazy world out there, so just remember to always be careful in any relationship you enter chicas!
Second Act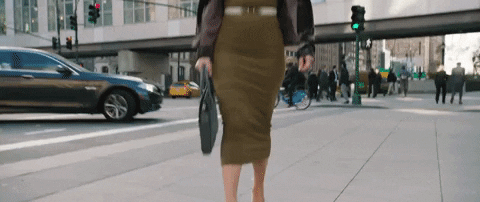 This is probably one of the most impactful and eye-opening movies from Lopez to date. Second Act tackles a lot of the tough issues we've all come face-to-face with at some point. Reinventing yourself, rediscovering yourself, and reenergizing yourself so that you can get that second wind to manifest your second act in life. Whatever that means for you, be it a career, a relationship, or a dream you have held on to, it's never too late to make it a realty. Lopez shows us in this movie how perseverance and determination can win and the only one keeping you from making it happen is you.