[article_ad_lb]
We've been anxiously waiting for Rihanna to finally drop her much-anticipated Savage X Fenty Lingerie line. The 30-year-old singer and founder of the successful Fenty Beauty cosmetics, hasn't revealed much yet other than a few teaser videos and photos on Instagram. But there's one specific video she's shared that has had everyone talking. It's pretty much confirmation that this line is not only inclusive to all women but also super body positive!
We've had high expectations for Savage X Fenty and why wouldn't we? Fenty Beauty and Fenty x Puma have so far been a complete success. The Pro Filter Soft Matte Longwear Foundation — that comes in 40 shades by the way — is constantly selling out. That's how good it is! It only makes sense that RiRi would apply the same philosophy regarding inclusion to her lingerie line and it looks like that's exactly what she's doing.
Rihanna recently shared a short video campaign to the Savage X Fenty Instagram page that touched on the line's mission to be both inclusive and body positive. In the video, beautiful plus-size model Audrey Ritchie is seen lounging around in a Savage X Fenty pale pink bra and panty set, showing off her curves.
"I have really giant boobs," she says. "They were double-Ds by the time I was in the eight grade … whichever gender you choose to have sex with, you should be proud and find yourself sexually."
It was interesting to note how Ritchie made a point not just to mention her boob size but also the importance of individuals feeling free and proud of their sexuality and sexual orientation. That was clearly an intentional move on Rihanna's part to let fans know that this line is literally for everyone, regardless of your size, color, body type, shape or sexual identity.
This is huge considering how lingerie staples like Victoria's Secret still refuse to offer diverse lingerie size options to their consumers. Rihanna clearly recognizes the importance in designing a line that speaks to women of all sizes and walks of life and it's that principle alone that's going to drive Savage X Fenty to success.
Prepare yourself RiRi because we're about to give you all our money this May 11th!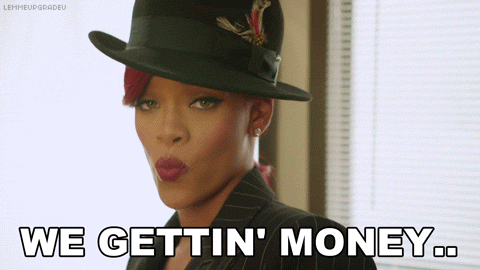 [article_ad]