Fashion
Ashley Graham's New Rag & Bone Campaign Stirs Controversy But Brand Confirms Extended Sizes
You can't talk about body positivity without mentioning Ashley Graham. Ever since the plus-size model was featured on Sports Illustrated she has become the face of body diversity and has been representing plus-size women in various fashion campaigns. Ashley Graham's latest fashion collaboration with Rag & Bone had them both under fire after announcing their
You can't talk about body positivity without mentioning Ashley Graham. Ever since the plus-size model was featured on Sports Illustrated she has become the face of body diversity and has been representing plus-size women in various fashion campaigns.
Ashley Graham's latest fashion collaboration with Rag & Bone had them both under fire after announcing their latest DIY campaign named after her, Ashley by Ashley. Fans quickly noticed that the site was only carrying jeans up to a size 32 or an American size 10. The confusion and anger was quickly known on social media.
https://www.pinterest.com/pin/594264113321832761/
"How is my Ashley sized butt supposed to fit into those jeans," said an angry fan.
Like many of them I was extremely confused as to why the model who was made famous for representing plus-size women, was now working with a brand that did not carry plus-size clothes. The fear of having brands use body positivity because it's trendy quickly became a reality. Though, being the extreme optimist that I am, I tried to find the good in this very confusing collaboration.
Having a woman like Ashley Graham, whether or not the brand was carrying extended sizes, seemed like a win. It never hurts to have representation of a plus-size body with such a well-known brand. I was assuming that the backlash would make the brand extend their sizes and would serve as an example to other companies who would want to use body positivity as a gimmick to sell their clothes and not necessarily because they believed in the cause.
HipLatina reached out to Rag & Bone who quickly put the rumors to an end.
"Rag & Bone will be introducing a selection of best-selling denim and ready to wear, in extended sizes from November," said a spokesperson.
Though the sizing range has not been confirmed, we are relieved to know that the brand and model are creating clothes that plus-size women can wear. Take that haters!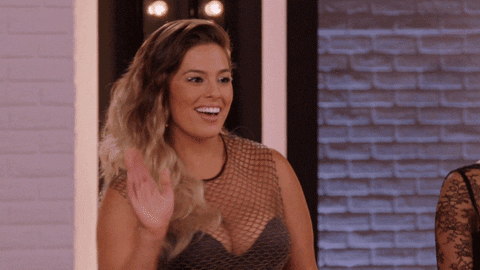 What other brands would you like to see extend their sizing?