There's no doubt that Cardi B had one heck of a 2017. From her meteoric rise on the music charts, to a sweet proposal, and being the hilarious, down-to-earth, and no-holds-barred frontwoman many of us have come to love – it was definitely the year of Cardi B. Let's take a look back at what made her year so lit.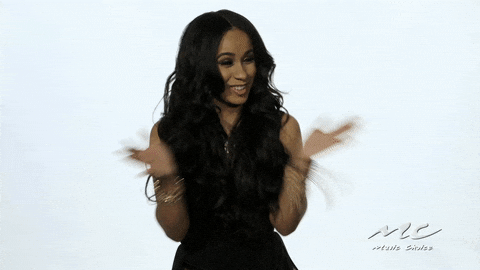 Photo: GIPHY
Her hit record-breaking song.
"Bodak Yellow" was the first single, single Lauryn Hill's 1998 hit "Doo Wop (That Thing)," to top the Billboard Hot 100 chart, without the aid of a feature. It has since gone triple platinum. Cardi is also one of only five female rappers to top the Billboard Hot 100 chart.