6 Times Cardi B Has Been Completely Unapologetic About Who She Is
Bronx-born and raised, proud Dominican-Trinidadian Cardi B has always been outspoken about her proud Afro-Latina heritage… and pretty much everything else
Bronx-born and raised, proud Dominican-Trinidadian Cardi B has always been outspoken about her proud Afro-Latina heritage… and pretty much everything else. Not only did she absolutely rule 2017 but the born hustler also recently opened up in an interview with Zendaya about what it's like to be Black and Latina, and she had a LOT to say about her cultural heritage and the way it has affected her perception of herself — as well as the way she is perceived by the outside world.
The new statements, in which she proudly declares, "I don't got to tell you that I'm Black. I expect you to know it," aren't the only times that the star has had to defend herself. From facing a recent colorism controversy between Amara La Negra and Cardi's sister, Hennessy, to defending why she uses the 'N' word in her music, here are six ways in which Cardi B has always been  unapologetic about who she is.
1. People tried to check her as feminist and she wasn't having it. 
I️ don't understand why man hate on woman sooo much ? Do you guys want to suck and fuck the dicks us woman do ? Cause it seems like it when yaaa show sooo much hate on a bitch 🤷🏽‍♀️

— Cardi B (@iamcardib) December 8, 2017
2. She defended her Blackness in an interview for CR Fashion Book.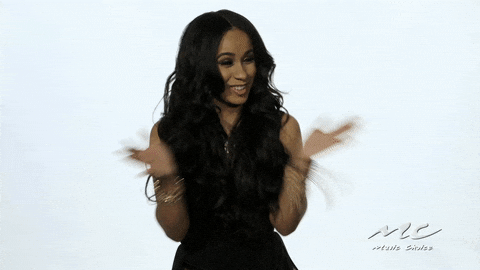 "One thing that always bothers me is that people know so little about my culture. We are Caribbean people. And a lot of people be attacking me because they feel like I don't be saying that I'm Black. Some people want to decide if you're Black or not, depending on your skin complexion, because they don't understand Caribbean people or our culture. I feel like people need to understand or get a passport and travel. I don't got to tell you that I'm Black. I expect you to know it. When my father taught me about Caribbean countries, he told me that these Europeans took over our lands. That's why we all speak different languages. I expect people to understand that just because we're not African American, we are still Black. It's still in our culture. Just like everybody else, we came over here the same fucking way. I hate when people try to take my roots from me. Because we know that there's African roots inside of us. I really just want people to understand that the color that I have and features that I have are not from two white people fucking."
3. She reminded us all that Latinos are very diverse people.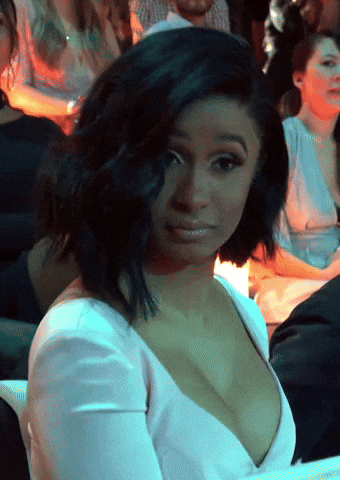 "My parents, my father's side, we're Spanish, we're Hispanic, and everything. But it's like where do them Spanish people come from? Where do them Latino people come from? They're mixed people, we're mixed with African, European… What is it? Mulatic? [sp] … And at the end of the day, like Latinos and Hispanics, they are considered a minority, like you think white folks see Hispanic and Black people, like oh yeah they are Hispanic and they're Black. No, we are all considered the same to them."
4. She defended her right to get plastic surgery. 
https://www.youtube.com/watch?v=g-Jxm0l-MNw
She's got no shame in the work she's got done and has every right to call out the haters. If you're not happy do something or shut up!
5. She stood up for Colin Kaepernick's right to protest. 
"Colin Kaepernick, as long as you kneel with us, we're gonna be standing for you." – Cardi B (via @adelleplaton)https://t.co/zNU7TcAbN7

— Andrés Tardio (@AndresWrites) August 28, 2017
All these football team owners talking and all lat but when is y'all going to hire Colin Kaepernick ?😠

— Cardi B (@iamcardib) September 24, 2017
We still #StandWithKap
6. When she called out people who are NEVER happy with what she's got on.
https://www.instagram.com/p/Bc97ysihrjP/?taken-by=iamcardib
Can she live?!