When my husband and I first met, we moved pretty quickly and by that I mean that we moved in together pretty quickly. It was after only knowing each other for a month and a half, and we've never looked back. But one of the trickiest things about our then-nascent relationship is that we both had to figure out our finances stat. When you live together right off the bat, you're forced to have some very important conversations — the biggest of which was probably having an honest talk about how much we each made, owed, and what we wanted to do with our money. Do we save? Pay down debt? Travel? It's all very confusing.
But before we could even figure out if we should pay off debt or travel, we had to actually sit down and talk about one of the most difficult things that a couple (or any human) can talk about: MONEY. It wasn't an easy conversation, and it's still sometimes difficult as we continue to figure things out both as a couple and as individuals. And since "the money talk" is always hard, especially early on in relationships, HipLatina  talked to five experts who all shared their professional tips on how to begin the conversation about money when you're in a relationship. Look, I know it's not easy but hopefully with these tips you can at least know where to start.
1. Start the conversation ASAP, the earlier the better!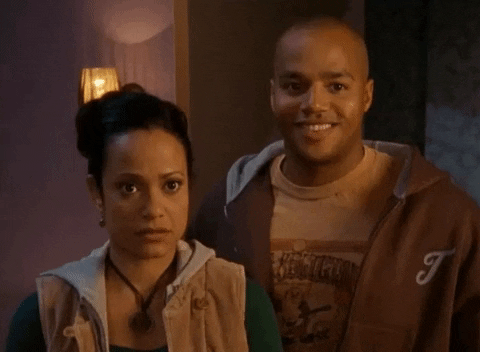 "Talk! The earlier the better! Each partner comes to the relationship with his or her own set of values and beliefs and, in order to have a thriving successful relationship, they need to fully understand each other's position on money, debt, investing, and spending philosophies." – Shana Bickel, CPA, Financial Coach