It's almost Christmas, and with it comes trips to see family, holiday parties, and endless questions about your dating status. You don't have to feel sad or inadequate if you're single for the holidays; instead enjoy it! Do exactly what you want, when you want, and how you want. Check out these Gifs, and you'll too be happy to spend Christmas without the plus one.
You Can Do Whatever the Heck You Want for Christmas
The great part about being single for the holidays is that you can decorate the house exactly how you want (or don't decorate at all). You can dress up in sweats, the ugliest Christmas sweater ever, or be incredibly glam. Eat until you can't move! Take a trip to wherever you want! The choice is yours, and yours alone.
You Don't Have Any Drama
Girl, why are you sad? You know how many couples argue during the holidays? Be sad for them. You are single, fabulous, and almost ready for a new year. Celebrate that when you want to cry in your eggnog.
The "Y el Novio?" Convo is Short and Sweet
You know it's coming. The inevitable question from your family members. "Y el novio?" Well, at least you don't have to go into a long, dramatic story about how messed up your relationship is. Or say you have one, just to field a ton of other questions. Just tell them, "no novio—solita pero feliz"—and leave it at that.
Your Family Loves You
Be grateful if you have family (or friends who are family, or both!) who love you unconditionally. Lean into this love during Christmas because there are many who don't have this.  Enjoy time with those who are in your life.
You Can Focus on Yourself
Remember this for the holidays, and beyond: when you're single, you can focus on you. Relationships are great, but you have to consider the other person, their schedule, and their feelings. Same goes for children. When you are soltera, all your primary focus gets to go on you (although coupled people and/or parents should always find time for themselves!). This is the perfect time to accomplish life goals, and partake in selfish indulgences, without having to check with anyone else.
You Can Buy More Presents for Yourself (or Others)
The present you would have had to buy for your significant other can now be a nice present for yourself. Or another one for your parents, other family, friends, or as a donation to a worthy cause. Or just save the money, so you can gift yourself a house,car, or just healthy bank account later on.
You Don't Have to Split Up the Holidays Between Families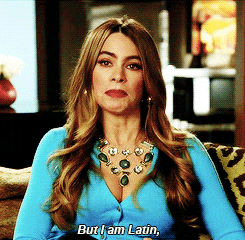 You're Latino. You know good and well that your family wants you home with them. Not between two households (or more). There's nothing more stressful than having to rush between families, driving with a bunch of food, and trying to find parking. While you may have to still do some moving around during the holidays anyway (families come in all forms!), this will be less if you're single.
You Don't Have to Deal with Crappy BF Presents
With gifts, it's the thought that counts, but sometimes there is zero thought involved. How many times have you gotten a gift from a significant other that was like "WTF? Do you even know me?" No need to worry about where your relationship is headed when you're single for Christmas.
Holiday Parties are Great for Meeting Someone
While you don't have to go to your partner's holiday party, you do get to go to those of your friends, extended family, neighbors, and more. Your favorite shops have holiday parties. Your favorite bars have holiday parties. Chances are, you'll meet new people at these fetes, perhaps that special someone who will take away your singleness?
You Realize You Don't Need a Man (or Partner) to Feel Complete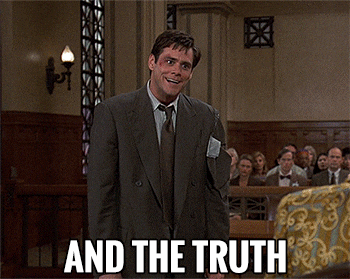 At the end of the day, if you're single forever, who cares?! Who said you needed to be one half of a couple to be complete?! Happiness is a choice, and it is a choice that you make, whether or not you are in a relationship. This truth, will definitely set you free, and allow you to be happy now.