At the beginning of the year, you were all about eating healthy and exercising, but somewhere along the way you started replacing your licuados and Zumba classes with Tequila and hot Cheetos. But let's face it, hot Cheetos are a Latina's best friend and you'll break your resolutions so that you can eat your heavenly hot Cheetos any day. But if you're not the type to break your resolutions and don't want to get off track with your fitness and health goals, it might interest you to know that there is now a healthy hot Cheeto alternative — believe it or not. I even found a health Hot Cheeto recipe you can try making yourself at home. 
Trader Joe's Spicy Cheese Crunchies
https://www.instagram.com/p/BjEU5HJnyjw/?utm_source=ig_embed
Eating Cheetos is never really healthy, which is why Trader Joes have created this dangerously cheesy snack. These spicy cheese crunchies are made from cornmeal and are baked, not fried. They are covered with this magical spicy cheese dust and the best part is there are no artificial ingredients.
Trader Joe's version has 40 fewer calories, 4 grams less fat, 40 milligrams less sodium, and an extra gram of protein per serving. It also uses natural spices such as paprika and turmeric. Sounds like the new superfood to me! Now, these nutrition facts are all based on one serving but let's be real, the limit does not exist. So go out and buy yourself all of the staples of a healthy kitchen: fruits, vegetables, whole grains and Trader Joe's Spicy Cheese Crunchies.
Healthy Flamin' Hot Cheetos Recipe
https://www.pinterest.com/pin/382876405821539206/
Let's face it, not all of us are chefs. Can we follow a recipe with three ingredients? Sure. I recently made a friend of mine's a healthy version of Flamin' Hot Cheetos. She says sweatpants are the only thing that fits her right now so she had to experiment in the kitchen for a healthy alternative to her favorite food.
Here's what you do: combine air-popped popcorn, ground cayenne pepper and white cheddar seasoning in a large bowl. Mix it all together to coat evenly and then eat. There are other recipes out there too. You can definitely add more cayenne pepper for a spicier kick. (mmm pica pica!) It actually tastes pretty good. 
The real issue though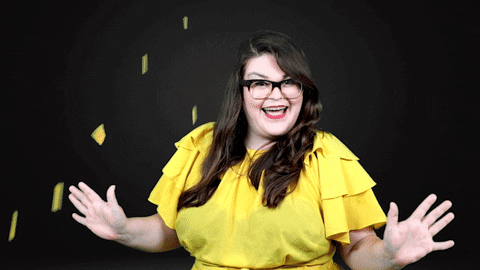 Now the real problem is that when you walk into any Latino party, household or bodega you're bound to find a real bag of hot Cheetos. But you can't be healthy AF all the time right? Though, I recommend switching over to the healthier hot Cheeto and adding the original hot Cheeto to your cheat day list.