We all know the Latino stereotypes that plague most of us every single day, right? Things like the fact that we're all spicy Latinas (my personal favorite) or people calling us exotic. Or that we have big families, crazy curves that we show off 24/7 and all love hot food. And then there's the funny accent that is embodied by Sofia Vergara on television, who is somehow simultaneously both someone I admire for being a successful Latina but also hate because she has largely made her money off of stereotyping the rest of us. It's all enough to drive us crazy, amirite?
But then, when I really think about it, I realize that some stereotypes actually do hold up. And although I admire the #WeAreOrgullosa campaign that's meant to dismantle the stereotype boxes Latinas live in (such as "feisty," "sexy," and "curvy"), I also have to admit: But what if some of them do actually fit me? As a Latina who loves beauty, it turns out that sometimes I just can't help myself. And so, here's a funny list of the 6 Latina stereotypes I've embraced in the name of beauty. What are yours?
1. Wearing red lipstick pretty much all the time.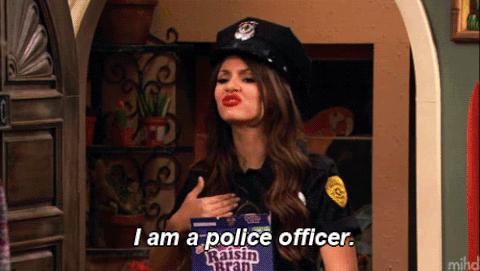 Okay, but seriously, WHY is red lipstick so damn addicting?! I currently have, and I kid you not, about 20 different types and shades. People might say I'm a bit crazy but there just hasn't been a red color that I haven't seriously fall in love with. And I swear they're all different, either in different shades of red or different styles of lipstick (all-day wear, evening wear, lip tint, etc). Plus, a girl has to keep up with the latest trends, right?