Travel is fun, am I right? After you buy your plane ticket, it is ALL about the planning. You plan your getaway, booking a hotel, excursions, friends to visit, and anything else that comes to mind. Or maybe you don't plan at all, instead planning to just go with the flow once you've reached your destination for your first solo trip or your family vacation. After you've downloaded all of your favorite travel apps and it's just before your trip, there's still one major thing you have to do: PACK THAT SUITCASE.
I know, I know. Most people hate packing. It's their least favorite part of a vacation (aside from coming back, of course) and they would probably pay someone if they could. Well, here's the thing: I am a packing pro. I love to travel and, even more than that, I love having no stress when I travel — which is why I have taken it upon myself to master the art of packing over the last decade. If you want to learn to travel better, here are 12 packing tips from a self-proclaimed packing pro. And when I say "pro", I mean it: I've gotten compliments from at least half a dozen people on my awesome skills.
1. Make sure to buy a suitcase that you actually LOVE to pack.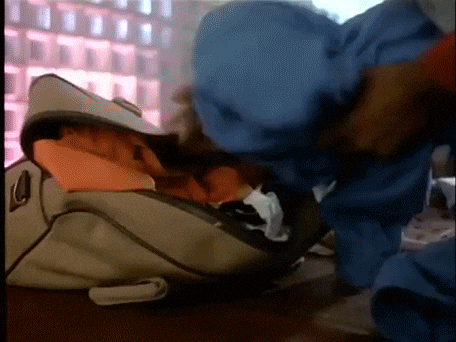 One of the best tips I could give you is that you should actually enjoy the suitcase you own. Not only should it be cute (whatever that means to you) but it should also be functional in the way that you need it to be. My latest purchase (for weekend trips) is a fairly large under-the-seat back that's got a really pretty houndstooth pattern and plenty of pockets. My other suitcases come in a variety of sizes and are all bright red, which I love because it fits my personality. If you want to have success packing, make sure your suitcases do the same.