Summer is here, which means it's time for bikinis and micheladas. I for one can't wait to get my J.Lo tan going on again but with all this talk about skin cancer, it can be tricky to navigate how I'm going to get that glow. You're exposed to sunlight almost everywhere you go and if you have pale skin like me, that friend who has a tan all year round because she was blessed with that Latin gene isn't making you feel any better. Unfortunately, skin cancer is on the rise and although it's almost impossible to avoid the sun, surviving a hot summer really doesn't have to be so difficult if you keep some sunscreen handy. The problem, of course, is that we often think we can't get a tan if we apply sunscreen or if we have dark skin that the sun won't harm us. So here is the 4-11 on the sun, your skin, and how we can have that beautiful glow without getting FOMO. 
Skin Cancer is on the Rise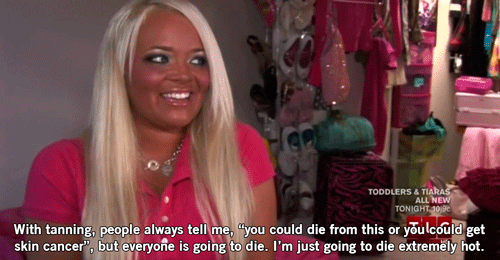 It's so easy to spend an entire day at the beach lying on the sand. If you decide to start your day at the beach, though, apply sunscreen before you leave the house. According to the Skin Cancer Foundation, more people are diagnosed with skin cancer each year in the U.S. than all other cancers combined and about 90 percent of those cases are associated with exposure to ultraviolet (UV) radiation from the sun.
SPF and Broad Spectrum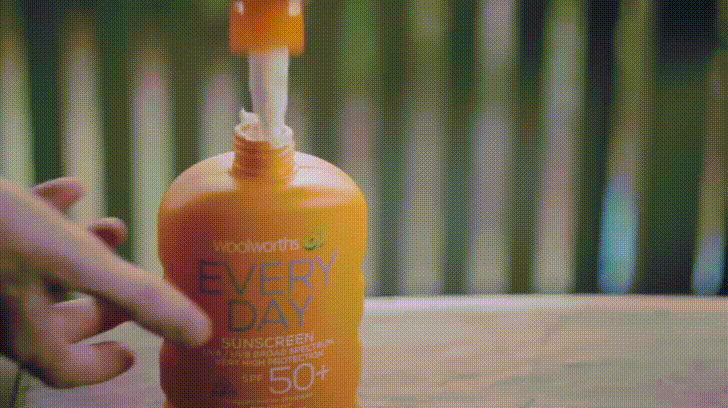 Sun Protection Factor (SPF) – is the sunscreen's ability to prevent UVB from damaging your skin. So how does this SPF work? Well, if it takes 20 minutes for unprotected skin to start burning, for example, then using a sunscreen with SPF 15 would theoretically prevent burning 15 times longer – essentially five hours. Most sunscreens with an SPF of 15 or higher work very well at protecting against UVB. Now, what does Broad-Spectrum mean? Broad-spectrum sunscreens protect your skin from both UVA and UVB rays. I know, it's shocking how complicated the sun can be. But luckily many sunscreens include broad-spectrum coverage.    
Darker Skin Tones Don't Burn: Myth or Fact?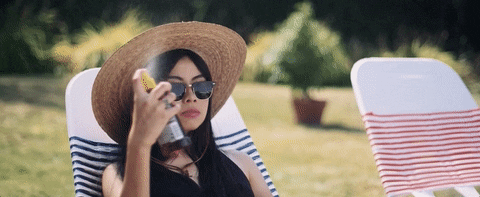 A few of my besties are SO tan and I am extremely jealous. Unfortunately, they think that because of their darker skin tone they don't need to use sunscreen. People with darker skin tones do have certain advantages in the sun, however. The darker your skin, the more melanin it contains and melanin actually works to prevent skin from burning quickly. Now, read that again carefully. It doesn't mean that people with darker skin don't burn; it means that people with darker skin just take a little longer to burn. In fact, darker skin types are often diagnosed too late for skin cancer and they are more susceptible to have dark spots and hyperpigmentation. Whether your skin is dark or fair, you should always wear broad-spectrum SPF every single day, rain or shine.   
Sunscreen on a Budget
Neutrogena has been good to me for a while now. It's non-greasy, doesn't clog pores, and has an SPF range of 15-100. It's affordable and you can buy it at almost any drug store.
Neutrogena Ultra Sheer Sunscreen Lotion SPF 55, $8.99, target.com
Tan and Boogie
Drunk Elephant's Umbra Sheer Physical Daily Defense is my holy grail of sunscreens. Now, this is a mineral sunscreen which means that it doesn't absorb into the skin. A lot of mineral sunscreens leave you with a white chalky face but this one from Drunk Elephant is sheer and leaves your skin smooth. If you've got a darker skin tone I would recommend trying the Umbra Tinte Physical Defense, it's got a hint of tint for all you already tan Latinas out there.   
Drunk Elephant Umbra Sheer Physical Daily Defense SPF 30, $34, drunkelephant.com
Sunscreen for the Body
Whether you're looking for a face sunscreen or a body spray, Coola's sunscreens are light, absorb quickly, and smell really good. Their products range in SPF from 30-50 and they have many different scents to choose from such as cucumber and coconut.
Moisturize, Moisturize, Moisturize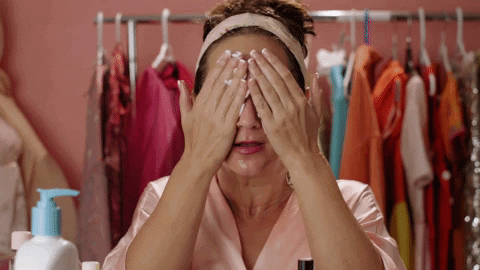 The sun breaks down the skin's collagen and elastic tissues, which leads to dryness and fine lines. So hang on to your sexy tan by slathering on some moisturizing lotion. I recommend Sol de Janeiro Brazilian Bum Bum Cream. I don't know about you but Brazilians are known for their perfect glow and I want some of that! 
Sol de Janeiro Brazilian Bum Bum Cream, $20, sephora.com
Sunscreen First, Then Makeup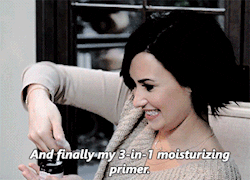 So, yes, there is makeup that contains SPF but that is not sufficient enough to protect your face. The best thing to do is apply a moisturizer with sunscreen, or full sunscreen first, then apply your makeup on top. The good news is that many facials sunscreens are made for under-makeup usage and actually act as a primer.