Beauty
9 Viral Beauty Products that Blew Up on TikTok
Every day during our TikTok scroll, we see endless viral beauty products being pushed by influencers and regular people who are just trying out new trends. While we may feel that we know more about beauty than ever before, social media can be so misleading! How are you supposed to know which viral beauty products
Every day during our TikTok scroll, we see endless viral beauty products being pushed by influencers and regular people who are just trying out new trends. While we may feel that we know more about beauty than ever before, social media can be so misleading! How are you supposed to know which viral beauty products actually work and which ones don't? Is self-care at home really benefiting you? The problem is that there are brands out there than want to cash in on professional services, making them easy to use in our homes. But let's be honest, they just don't compare to the professional stuff. If you're not sure about the $200 microdermabrasion tool, just save it in your shopping cart for now. We are here to break down the top beauty products that went viral on TikTok while we were all in quarantine.
The Ordinary AHA 30% + BHA 2% Peeling Solution
Photo: Sephora.com 
Chemical peels are the skin-care world's newest obsession. They are very effective at reducing the appearance of fine lines and mild scars. Professionals recommend getting a chemical peel twice a year but they are hella expensive. The Ordinary is a collection of facial treatments with drugstore prices. Their AHA 30% + BHA 2% Peeling Solution went viral on TikTok because it makes everyone look like Freddy Krueger while claiming that it will give you the brightest, clearest skin of your life. This $7 at-home chemical peel can definitely give you that immortal vixen look but, if used incorrectly, it can also leave your skin raw and red. So follow the directions carefully and talk to your dermatologist before trying out any new peels.
Revlon Pro Collection Salon One-Step Hair Dryer and Volumizer
Photo: Amazon.com
Honestly, it's basically impossible to get the same results as a salon blow out at home, especially if you have thick, curly hair. We need something that will straighten our hair, tame that frizz, but hold volume throughout the day with minimal product. The fact that you can order this Revlon One-Step Hair Dryer and Volumizer online is a godsend. It doesn't cut down on blow-drying time but it does make it A LOT easier. The simplicity of it makes blow-drying your hair a breeze and it will actually make you look forward to doing your hair.
LANEIGE Lip Sleeping Mask
Photo: LANEIGE.com
This amazing lip mask is incredibly moisturizing. It's packed with vitamin C and antioxidants with a hint of berry scent. The fact that it contains hyaluronic acid and minerals reduces flakiness so your lips can be soft to the touch. Another bonus is that there are different scents to choose from. The only downside is that there are claims that this product can plump up your lips and we have yet to see our lips go from Cameron Diaz to Kyle Jenner.
Facial Steamers
Photo: Amazon.com
Although these things are all over social media, we are hesitant to buy one. Steaming your face will open your pores and make it easier to extra that oil and gunk from your skin. But should you really waste $50-200 on a facial steamer when steam is FREE? How hard is it to boil some water and throw a towel over your head for 10 minutes? Or simply jump in the shower. Plus, professionals recommend steaming only about once a week. This is definitely not an essential beauty tool.
Dermarollers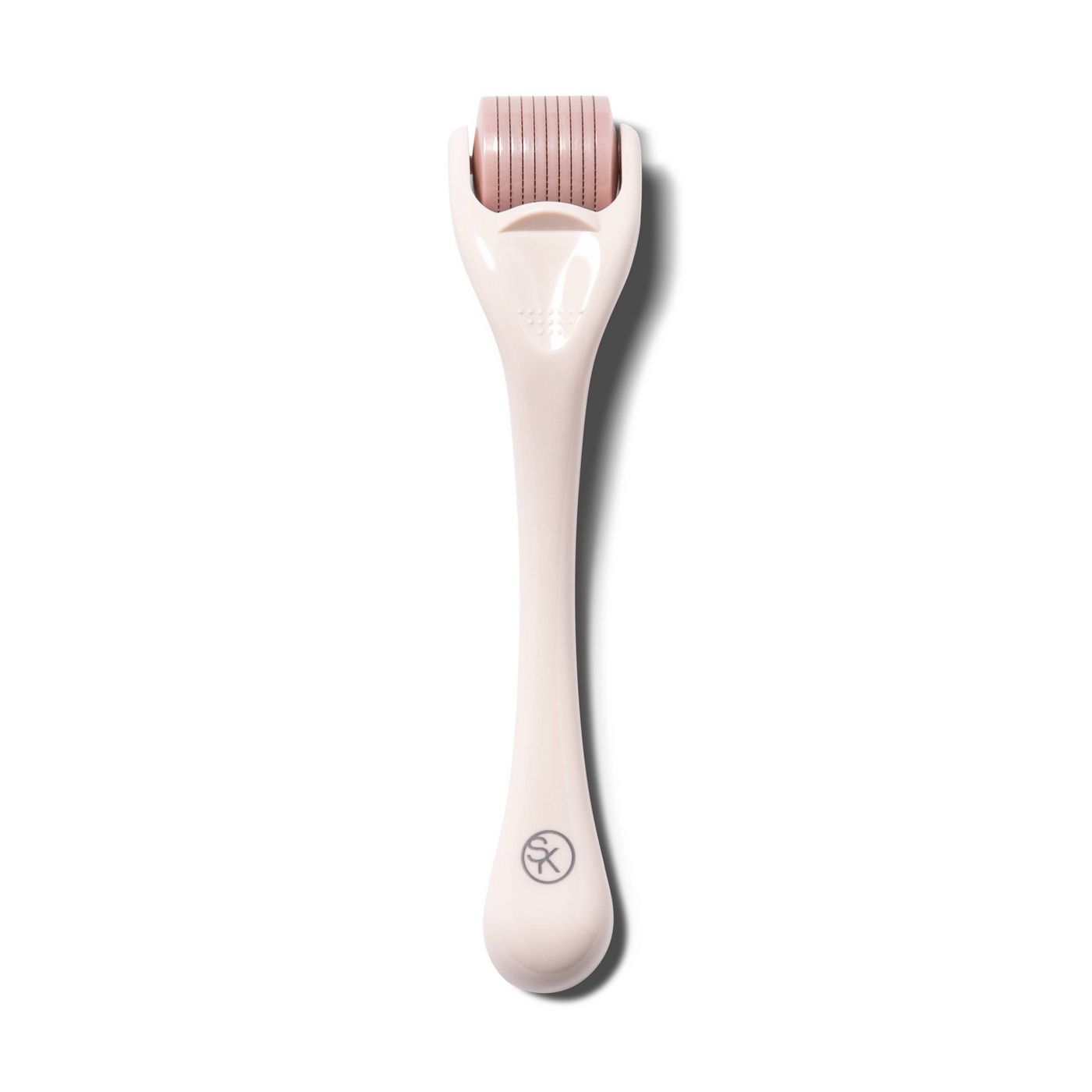 Photo: Target.com
What is a dermaroller? It's basically a mini wheel covered with hundreds of tiny needles that gently prick your face. It may induce collagen production, improve texture, and fade acne scars. It's important to note that this is NOT the same as professional microneedling. If not done properly, you could cause infection and damage your skin. Do you really trust yourself doing such a risky procedure? There are many people who rave about these things but we would just say dermaroll at your own risk.
Pore Vacuum
Photo: Amazon.com
We have many mixed feelings about these devices. If you use this on your nose, which is the thicker skin on your face, then prepare to be disgusted at how much gunk will come out of those pores. The problem is that the skin on your face is rather thin and sensitive so if you use this device on your face it could break capillaries, damage your skin, and cause bruising. These products also have a wide price range, starting at $20 all the way up to $500.
PUR Botanicals Ice Roller Face Massager
Photo: Amazon.com
Massaging your face will not only decrease puffiness but also it will allow your skin to absorb your products better. The benefit of this roller is that it is ice cold and will give you that instant glow. But to be honest, any massage tool such as a jade roller, gua sha, or even your own hands can do the same thing. It's safe to use these items but we don't recommend going out and spending tons of money on these things.

Maui Babe Browning Lotion
Photo: Amazon.com
We all love that summer glow but some of us don't want to wait all summer to get it. Maui Baby Browning Lotion gets the job done in less than three applications. This product really does accelerate the tanning process the only problem is that it stains your clothes and swimsuit. This lotion works with any skin tone and keeps your skin moisturized throughout the day. Now if only Maluma could sing Hawai while we apply it.
Organic Castor Oil
Photo: Amazon.com
Lashes are always in season, but this season it's been a struggle to get them done. TikTok went crazy with castor oil. All you have to do it clean your lashes and apply a small amount of castor oil to them. Leave it on all day or while you sleep. Vitamin E in castor oil helps with hair growth so not only do people use it on their lashes but they use it on their scalp and brows. Any brand will work; just make sure castor oil is the only ingredient on the label.