I've been a Jennifer Lopez fan for years — pretty much since she starred in the movie Selena. Sure, her rom-coms can be a little corny and the storylines are often very unrealistic but when I learned about her latest film Second Act, I knew it would be different. Unlike, J.Lo's previous comedies, this one isn't about scoring a man — at all actually. It's about a woman struggling with self-doubt and achieving her own second act. The lessons in this film are not only inspiring but worth noting.
The film hit theaters Friday, December 21st so I made sure to drag my ass to the theaters the Sunday evening before Noche Buena. Here are a few reasons why you might want to check it out. Warning: There are definitely some mild spoilers to come.
J.Lo's character is very relatable.
In the film, Lopez plays Maya, a Queens native with street-smarts that helped her move up in a supermarket chain but gets passed over for an upper-management promotion just because she doesn't have a college degree.
She fights self-doubt.
Maya starts to seriously struggle with self-doubt after the promotion passing disappointment until a fake resume and mysterious e-mail lands her a major job interview at a big-time, corporate beauty company. It's here where she challenges herself to not only get the job done but impress her bosses with her innovative ideas — despite not having the degree or credentials.
The film highlights the importance of good female friendships.
Leah Remini (a.k.a J.Lo's real-life bestie) plays Maya's best friend and former co-worker Joan, who not only encourages Maya to quit her job at the supermarket chain but constantly reminds her that her street smarts are enough to get her a corporate sales position. Their relationship in the film is not only hilarious but sweet and speaks to the importance of good and empowering female friendships.
Speaking of Leah Remini, that slap scene was hilarious.
Turns out, Remini improved that slap scene and Lopez did NOT expect it. In the scene before Maya quits, Joan was supposed to give her best friend a pep talk but Remini decided to improvise her lines mid-scene asking Lopez's character "Who's the champ?" while slapping Lopez in the face. But in real life, Lopez was caught off guard and wound up slapping Remini back until the two were both cracking up. "She slapped me back so hard it made me cry from laughter," Remini told EW. It's one of my favorite scenes in the film.
It's not a love story.
Milo Ventimiglia plays Maya's on-again, off-again boyfriend and he looks fine but the movie is by no means about their romance. Their relationship a minor story in a much bigger story about a woman basically learning to believe in herself.
Lopez incorporates a little of her own story in the movie.
Lopez admitted in an appearance on The Today Show that her own journey was incorporated in the film. "I know I don't have the fancy education and I know I'm not from the right neighborhood but can I get a chance?" Lopez says describing Maya before pointing out some of the similarities she has with her character. "Being you know that outer borough girl who is like Manhattan is like the moon. You have these big dreams of what your life can be in the city. You know one day I'm going to live there. You know that was definitely me growing up."
She also touched on the constant criticism (like Maya) that she received throughout her career.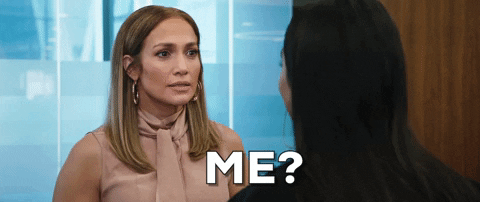 "Like I was kinda known with the Selena thing but when I put out my record and that hit, it takes you to a different level with music and they really started going for me then. And then I was like oh I'm scared. Why are they saying all these things about me? … There were many up and down moments. It took a lot of time and a lot of fighting through those insecurities," she added. 
You don't need a college degree to get somewhere in life.
As much as I encourage going to college and getting an education, the truth is not everyone is granted those kinds of opportunities and just because you didn't get a chance to go to college doesn't mean you can't get far in life. The film proves that sometimes all you need is street smarts and experience to climb up.
You have to believe in yourself in order for others to believe in you.
If you really work hard at something, you can strive and succeed but no one will take a chance on you if you don't actually believe in yourself.
The movie has a really great plot twist.
I don't want to give it away, but the movie took a twist I did NOT see coming at all. But it's good, I promise.
You have to live your truth.
Honesty and truths are big themes in this film. Maya's character learns that she can't get where she wants without owning her truth and fessing up to her mistakes.
You're never too old to re-invent yourself.
Sometimes we get comfortable with where we're at, whether it's a job we've had for years or a career we've settled for and we can let our age hold us back. But it's those risks we take in life that really set us on the path we need to be.
Appreciate family and good friends.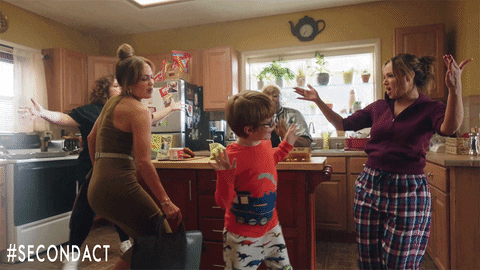 Because they will have your back til the end.