News and Entertainment
How Selena Quintanilla Welcomed Me to America
The first few months of 1995 were quite harrowing for fans of Tejano superstar Selena Quintanilla-Perez. On February 26th, Selena performed at the Houston Astrodome in front of more than 65,000 people in what would ultimately be her final concert, featuring music primarily from her last Spanish album titled Amor Prohibido. Just over a month
The first few months of 1995 were quite harrowing for fans of Tejano superstar Selena Quintanilla-Perez.
On February 26th, Selena performed at the Houston Astrodome in front of more than 65,000 people in what would ultimately be her final concert, featuring music primarily from her last Spanish album titled Amor Prohibido. Just over a month later, on March 31st, the soon-to-be-24-years-old star would be dead due to a fatal shooting by her fan club manager, Yolanda Saldívar.
While millions of longtime fans grieved her all across the world, I was a 9-year-old immigrant who had come to America less than a year earlier.
My family set foot in Miami on April 1994. I didn't know English but, luckily, the Cuban-American community embraced us quickly and I was able to lean on my Spanish to learn more about my new country. Almost instantly, I was introduced to Selena and her music.
One of the first memories I have of my new American home is a cassette tape of Amor Prohibido, which I listened to so much that I eventually wore it out. Her music spoke to me and, as I was pleased to discover, her American Dream soon became my dream.
Just like most of her fans, her tragic death impacted me deeply — even more so because I had just discovered her music mere months before she was gone.
"Why did you leave us so soon?" I remember thinking, not quite understanding how someone so kind, beautiful, and talented — the first American pop culture icon I connected with outside of Disney movies — was no longer with us.
During a time of turmoil in my life, Selena's music spoke to me. Her songs of love, devotion, and heartbreak moved my young heart. But it wasn't just her charisma that won me over, it was also her story and the way she cared deeply about her fans.
Years later, when I first watched the Selena biopic starring Jennifer Lopez that was released almost two years after her death on March 21st, 1997, I learned even more about the singer's life. What I didn't understand a couple years earlier, about her family's struggles and her eventual rise to fame, is that her story is also the story of every immigrant that has come to America in search of a better life.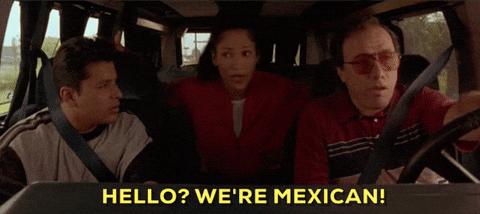 People like my Cuban father and Russian mother, who found each other against all odds in Moscow, moved our family to Cuba and then to the United States and worked tirelessly to give me every available opportunity. And while I may not have had Selena's natural musical talent, my parents certainly encouraged my other artistic endeavors (painting and writing) as tirelessly as Selena's father, Abraham Quintanilla Jr., encouraged her.
Knowing my love for the star, my parents even eventually replaced that Amor Prohibido tape with the CD version of the album, along with CDs of the rest of her catalog. What they didn't know, however, was just how much the star meant to me.
Listening to her singing about the cute boy in apartment 512 or the way her heart jumps out of her chest when her crush walks by, my preteen self could relate. But beyond that, listening to a successful Spanish-language artist, embraced by so many, I saw just how diverse America truly was. The Latina superstar was a shining example of how a family could work together to make a better life here, and her music was a constant reminder of just how far she had come in a short time.
Her Spanish words and American sensibility helped me to integrate into America. In 1994 when my family came to the U.S. and I discovered the Tejano singer, the only words I knew in English were counting to 10 and "orange." One day, as I listened to her posthumously released album Dreaming of You — what would have been her official English-language crossover album had she lived to see its completion — I began to understand the words.
The same moving words I loved in Spanish were still there in English as I learned the language and learned to integrate further into the Cuban-American community in Miami. Although we proudly spoke Spanish, we also were proudly American. Or, at least, my family and I were trying to be.
Learning about Selena's life and career after her death, both through the movie and through friends I had made thanks to our mutual love of her Cumbia rhythms and soft ballads, was like having a welcome mat rolled out for immigrants like me.
I liked Selena because her music was beautiful, but I fell in love with her because I related so much to her life as a Mexican-American. She was constantly stuck between two cultures, just as I often was. But she seamlessly crossed between her Mexican heritage and her American upbringing throughout her career and personal life, and I loved her for it.
When I look back on what would have been the singer's 47th birthday on April 16th, I thank her for everything that she did for me back in 1994 and all of the years since. Hearing her voice when I first arrived in America, learning her family's story of struggle and triumph and understanding the way that she straddled two cultures were instrumental parts in forming my own American identity.
As a young immigrant, I first felt lost and confused about how to integrate myself into my new country. But with Selena's music, I came to understand that I didn't have to give up any part of my past in order to form my future.
Thank you, Selena, for being the voice I needed during a difficult time. Her story, which continues to touch millions, is truly one of inspiration. At least it inspired me. Whether you're an immigrant, a Latinx person, all or none of the above, her music remains timeless — and I for one will be dreaming of her always.