Where to Find Delicious Vegan Food When Traveling in Dubai
If you've never considered a trip to Dubai then you are definitely missing out
If you've never considered a trip to Dubai then you are definitely missing out. This city should be on everyone's travel bucket list.  If you're a vegan who struggles on vacation to find yummy grub, fear not. This week, I show you where to find the best vegan food around the city!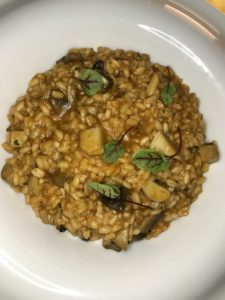 First off, the dining options and buffet selections at the Jumeirah Beach Hotel are beyond plentiful. Every morning I plated up more than what a small country could eat as the buffet boasted several rooms with tons of stations from asian and sushi to crepes and all American offerings. Fresh fruit, veggies, juices and local baked goods also were in abundance along with anything you could imagine to get in your belly first thing in the morning.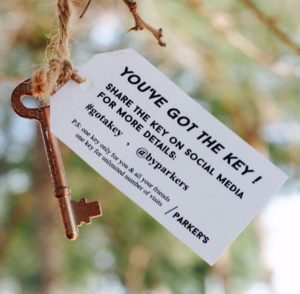 Additionally, the hotel has various restaurants and bars ranging from a German brew house to Italian dining on the beach. So many options and you don't even have to leave the resort!
One of the coolest uses of social media I've ever seen when it comes to restaurants is Parker's at the Dubai Mall. Only allowing guests in who find the specially marked keys hidden around the city, with clues offered daily on instagram, hungry sleuths get to dine on the trendiest of eats. While they are famous for their fiery cheeto coated delights, they do have some delicious vegan options. A fun adventure, both getting there and dining.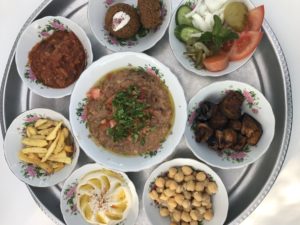 If you're looking for a more traditional experience, the Arabian Tea House in Bastakiya is just the place. Lovely outdoor seating and everything is made from scratch, including the bread, which you can watch be handmade while you eat. The food is traditional Emirati cuisine along with notable middle eastern dishes. And can I say, I've never had tastier, creamier hummus in my entire life!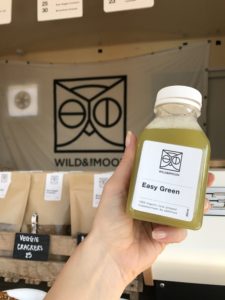 I was excited to stumble upon Wild & the Moon in the Al Serkal district. An all vegan spot with lots of raw options, this hip eatery will make you think you walked into a portal that dumped you off in Williamsburg or Silver Lake. So tasty, lots of take away eats and a really cool staff, W&M is helping make vegan in Dubai super cool.
Also in Al Serkal, you can taste and buy handmade, artisanal chocolate at Mirzam Chocolate. See how chocolate goes from bean to bar and take home some of the best bars around as a souvenir…or snack!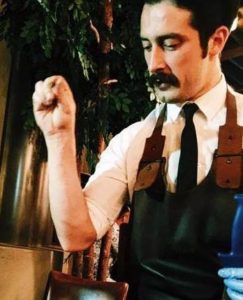 So the Salt Bae meme is long over it's 15 minutes but the chef's restaurant, Nusr-Et surely is not. Located in the Four Seasons, this steakhouse doesn't disappoint the herbivores. A fun scene, beautiful views of the Dubai skyline, killer cocktails and good looking waiters that sprinkle salt daintily on your salad and roasted veggies should give you plenty of reasons to make a ressie!
The Burj Al Arab is one of the most iconic buildings in Dubai and is home to an ultra luxury hotel that basically floats in the ocean. Also with several dining options on property, the Scape Terrace by the pool will make you feel like you've arrived on South Beach. The menu is just as modern and chic. Plenty of vegan goodies and tasty signature cocktails, Scape Terrace is what Dubai dining is all about.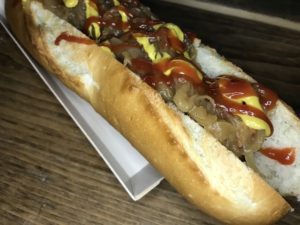 Food trucks and shipping container eateries can be found all over the city from the beaches to open lots. Truckers hosts several events around the city, year round, bringing the best of the mobile eatery scene in one scenic place. With live music and handicraft booths, you can eat your way around the festivals happily.
Last but not least, nothing shows off the Dubai the party meets culinary scene like the brunch Coya at the Four Seasons Jumeirah. Live dancers, music and flowing booze are enough to get anyone wanting a place on the list but the food is also delicious and plentiful. Course after course, drink after drink, make sure you have an open, non sightseeing day ahead of you after brunch!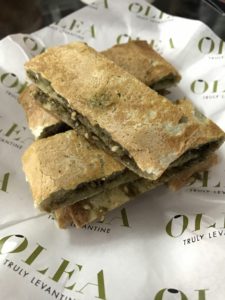 I had the wonderful pleasure of being in Dubai during the Taste of Dubai festival. During my week there, I attended several locations of the festival events from food trucks on the beach to the main event with hundreds of booths, concerts and other fun goings on. If you're a foodie, check out the Taste of Dubai website for more information.
That's just the tip of the iceberg and hopefully I can report back soon with more tasty Dubai dishes!