10 Gifts From Latina-Owned Brands for Your Mejor Amiga
From butterfly earrings to floral candles to empowering stickers, check out these Latina-owned gift ideas for your mejor amiga
As the holiday season gets closer, many are already starting to wonder what to get for their loved ones. When looking for gift ideas for your amiguis, it can be overwhelming to try to find the perfect gift; if you're already feeling the stress of holiday gift-giving, look no further than this list of gifts from Latina-owned brands like Bonita Fierce Candles, Werk Mija, and Skinergy Beauty. Whether your amiga is big on self-care, unique apparel, or home decor that celebrates her cultura, you'll be sure to find something that works for her and motivates her to be her best self.
Hoops As Big As My Dreams Print – The Chismosas Club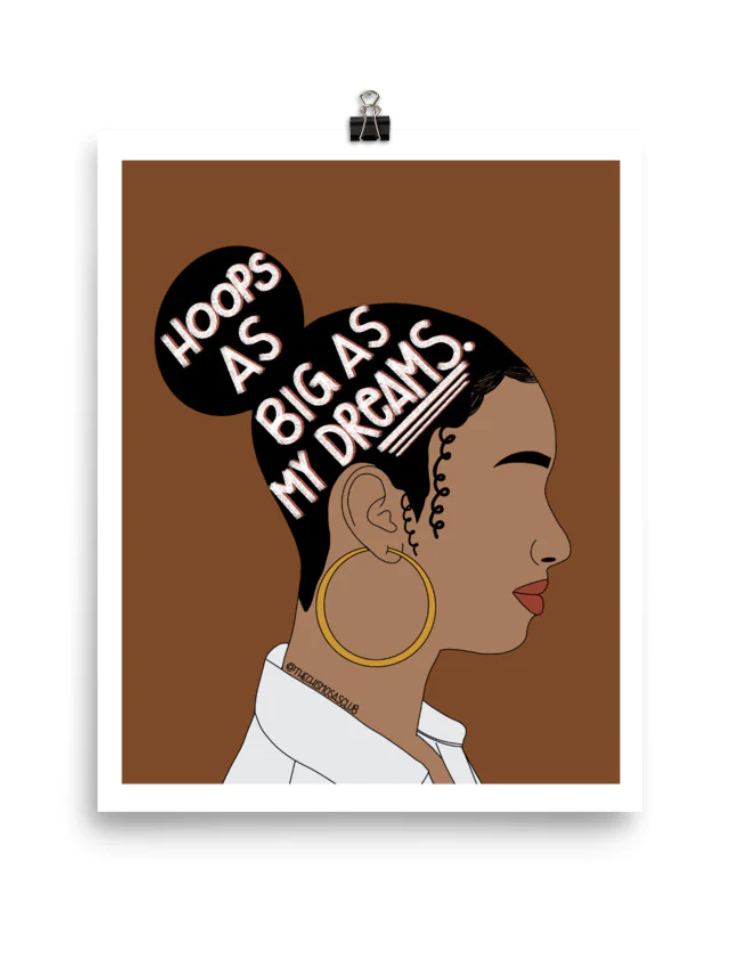 If your mejor amiga is passionate about making her dreams come true AND loves her hoop earrings, this fun print from the Chismosas Club will be great gift for her. This print, which is durable and measures 8 x 10 inches, is inspired by the iconic gold hoops that Latinas love to wear and is the perfect accent for your amiga's home or office space. It'll motivate her to dream big and is a reminder of her cultura and the poderosa that she is.
Hoops As Big As My Dreams Print, $15, available at thechismosasclub.com
Ambición Coffee Blend – Progeny Coffee
For many Latinas, their cafecito is an essential part of every morning so a perfect gift is some coffee beans to add some pep to her mornings. The Ambición coffee blend from Progeny Coffee is a fair-trade brand that partners with Colombian coffee farmers to provide them with equitable compensation. This medium roast coffee blend, which features floral notes of honey blossom and peach, will provide your amiga with la energía needed to get through the day. Harvested and produced by coffee farmer Ana Maria Mejia in Tebaida, Colombia, this blend will be perfect for your afternoon cafecitos and charlas together.
Ambición coffee, $16, available at progenycoffee.com
For TMRW x Skinergy Beauty Limited Edition Gift Set – Skinergy Beauty
If beauty and self-care routines are crucial for your amiga, consider this limited edition gift set from Skinergy Beauty, founded by Dominicana Priscilla Jiminian, and For TMRW, founded by Afro-Dominican and Puerto Rican entrepreneur Maia Alejandrois. If you're not sure what your amiga prefers, there are two kits available for this gift set; you can choose between the Eucalyptus Bath Salt Soak and For Grass Signature Nail Polish, which is a shade of olive green, or the Exfoliating Body Scrub and Guava Pink Signature Nail Polish, which is a light coral shade. Whichever kit you choose for your amiga, she'll be sure to enjoy a refreshing bath and rock her new colorful manicure.
For TMRW x Skinergy Beauty Limited Edition Gift Set, $39, available at skinergybeauty.com
Manifest That Shit Poster – Grow Mija
If your amiga is big on manifestation, this vibrant poster from Grow Mija will be an inspiring and fabulous gift option. Offered in a 8 x 10 inch size as well as a larger 16 x 20 inch size, this poster features a colorful floral border design and will add a pop of color to your amiga's office space or home. In addition to motivating your amiga to believe in herself and realize her poder, this Manifest That Shit Poster will also bring a touch of cultura to your amiga's home or office decor.
Manifest That Shit Poster, $25 to $35, available at growmija.com
Bagabaga Hoops Monarch earrings – OLTEM LLC
For jewelry lovers who are all about supporting and learning about marginalized communities, these earrings will be perfect for her. OLTEM LLC, founded by Colombiana Tatiana Toro, works with Indigenous artisans from the Embera Chami, Embera Katio and Inga communities in Colombia to make one of a kind jewelry pieces while supporting Indigenous artistry and the ancestral tradition of weaving. Bagabaga means butterfly in the Ebera/bedea dialect from the Chocoan languages spoken by Embera-Chami communities. With these stunning handwoven earrings, inspired by Monarch butterflies, your amiga can honor and learn more about Indigenous artistry and culture while adding a stylish accent piece to her outfit of the day.
Bagabaga Hoops Monarch, $67, available at oltem.net
Señora Vibras Only Coffee Mug – Werk Mija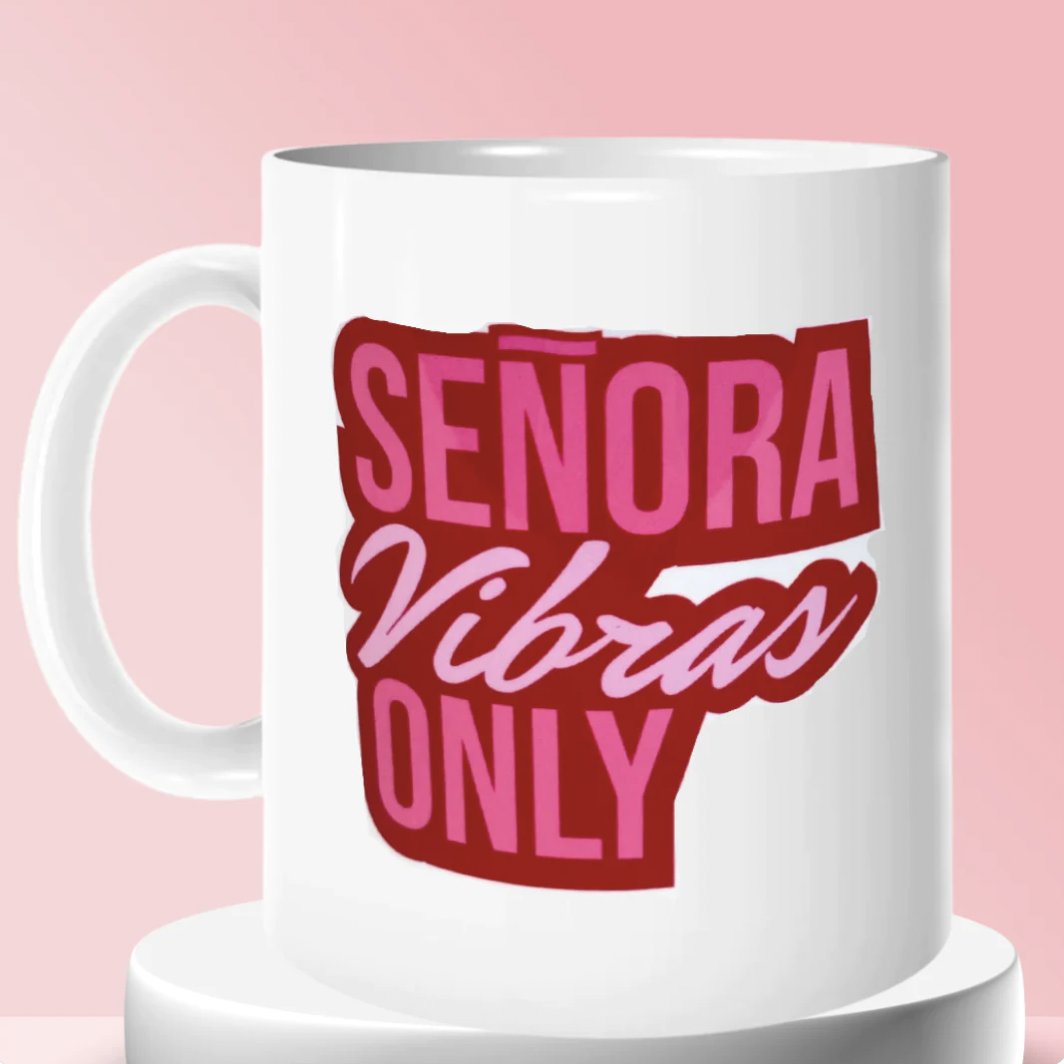 For many Latinas, señora era isn't just a seasonal vibe but a whole lifestyle. If your mejor amiga is all about living her best, unbothered señora life, this Señora Vibras Only mug from Werk Mija will be a great holiday gift option. This 11 oz ceramic mug is perfect for sipping cafecito while watering her plantitas, cleaning the kitchen, or having an afternoon llamada together. Featuring bold pink text with a red border, this fun mug is for the Latinas who entered their señora era and embraced the lifestyle.
Señora Vibras Only Coffee Mug, $20, available at werkmija.com
Floral Candle Tin Gift Set – Bonita Fierce Candles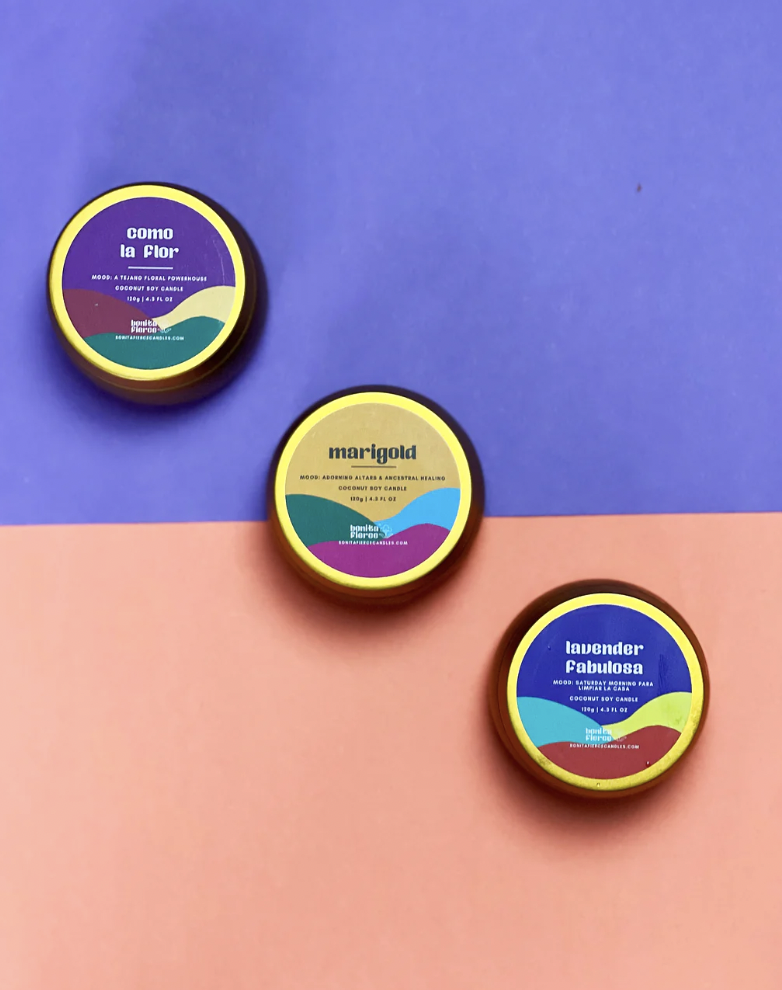 Having a candle lit is always the finishing touch to warm up a room and it's even better when the scent is nostalgic and familiar. If your amiga loves to celebrate her cultura and keep her house smelling fragrant, than the Floral Candle Tin Gift Set from Bonita Fierce Candles is for her. This set includes the their Como La Flor, Marigold, and Lavender Fabulosa candles, creating the perfect bouquet of spring scents. Each 4.3 oz coconut soy wax candle comes in a reusable gold tin and has a 25-30 hour burn time. For the candle-loving amiga in your life, this gluten-free, paraben-free, and phthalate free candle gift set will be just right.
Floral Candle Tin Gift Set, $40.80, available at bonitafiercecandles.com
Feliz Navidad Tank Top – Martha of Miami
For your Spanglish-speaking amiga who is passionate about celebrating her cultura and Navidad, this festive tank top from Martha of Miami will be perfect for her. This Feliz Navidad Tank Top comes in either red or green and offers sizes from XS to 2XL. With this fun gift, you can add some holiday cheer to your amiga's Nochebuena and it's stylish and versatile for family and office fiestas. If you're spending it together, you could even get a tank top for yourself too so you can match each other while indulging in all the holiday postres and drinks.
Feliz Navidad Tank Top, $26.99, available at marthaofmiami.com
"Earth Vibes" Suncatcher – Warm Jungle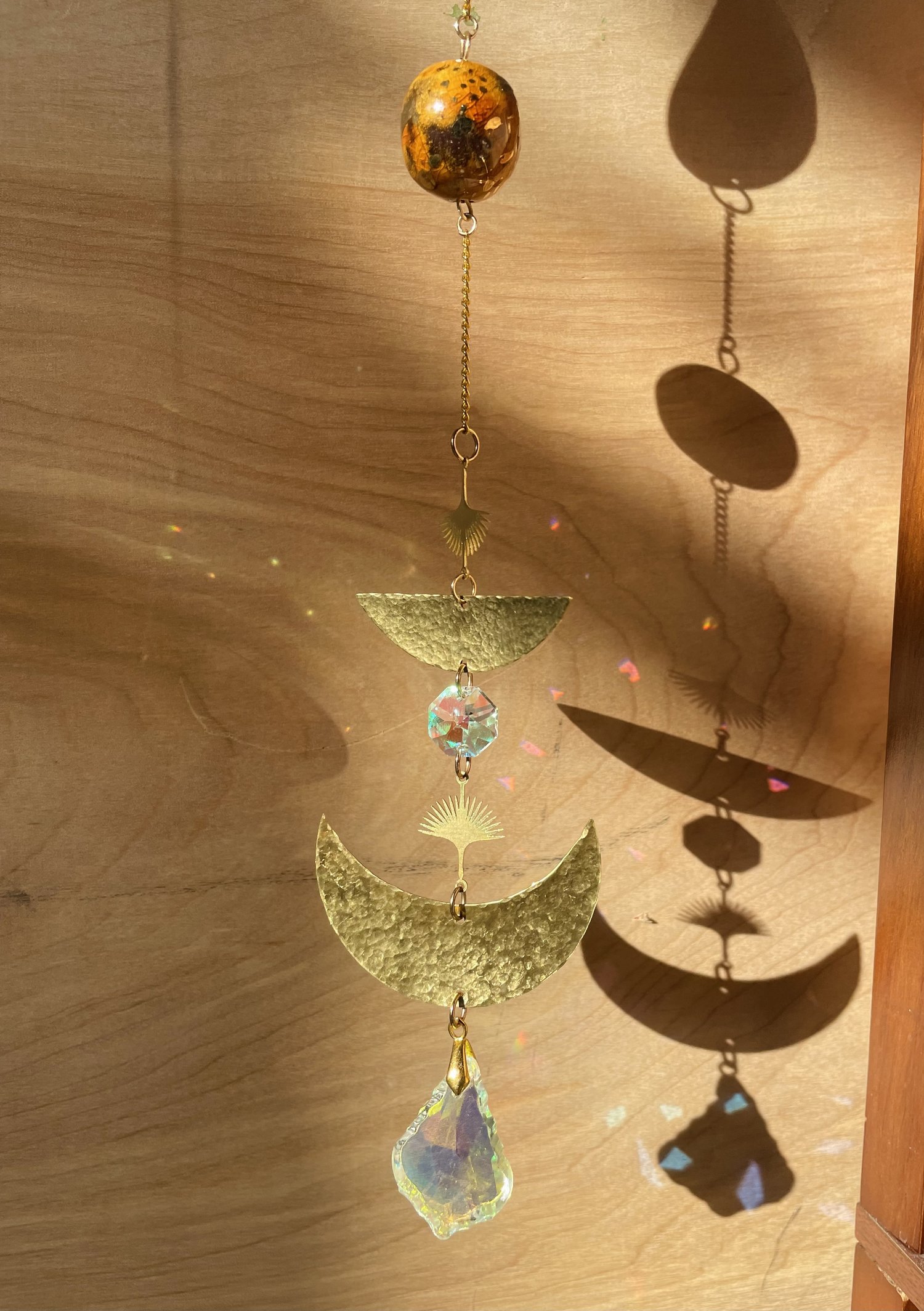 For the amigas who enjoy beautifying their spaces and love artisanal home decor, this one-of-a-kind suncatcher from Warm Jungle will be a great accent piece for their casita. Founded by Cubana Danessa Pedroso in 2020, Warm Jungle aims to maximize others' self-care experiences through unique jewelry and pottery pieces like incense holders, cups, trays, and more. This beautiful suncatcher, made of ceramic beads, 22k gold luster metal pieces, and iridescent crystals, will illuminate your amiga's world and add some vivid hues to her living spaces.
"Earth Vibes" Suncatcher, $60, available at thewarmjungle.com
Protect your Energy Sticker Pack – Dora's Tiendita
If your amiga likes decorating her laptop or water bottle with cute vinyl stickers, this Protect your Energy Sticker Pack from Dora's Tiendita will be the perfect holiday gift for her. Featuring a pack of four colorful stickers that feature phrases like "Honor your Feelings," "Protect Your Energy," and "Keep Shining Mija," this sticker pack will remind your amiga to prioritize herself and her needs throughout the day.
Protect your Energy Sticker Pack, $10, available at etsy.com