When the 50 Shades of Grey series made it big on the book lists and later on the movie screens, BDSM (bondage, dominance and submission, masochism) was everywhere. Those that had never even heard of it had started to experiment with being tied up or spanked, and many couples opened up their sexual repertoire to include more kinky sex acts. But not everyone who loves kinky sex is into BDSM. So, if you're not into bondage and pain, how can you tell if you're actually kinky in bed?
According to YourTango, being kinky is actually a state of mind and not just an all-out admittance that you're into the BDSM lifestyle. If you are a kinky person, then this means that you embrace all of the parts of your sexuality that go against the grain (whether a little bit or a lot) and are outside of the standard expectations of romantic, intercourse-based sex.
Still confused? In a way, being kinky means shamelessly celebrating what turns you on and that you are not afraid to talk about it, ask for it, and enjoy it.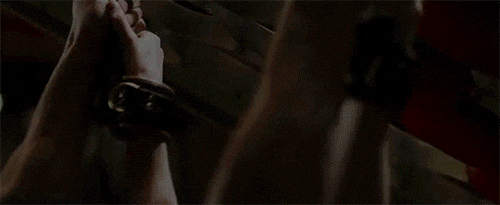 Basically, kink has a lot more to do with your attitude towards sex than what you necessarily actually do in the bedroom. If you're a missionary-style girl all the time, that's cool. But if you like the occasional romp on the wild side (in whatever way you define that), then you're actually kinky.
Self-proclaimed kinky women were interviewed for a study in which they revealed their top five kinky acts in bed and you might be surprised by how "normal" some of these sound to you: 96% of kinky women enjoyed erotic spanking, 93% of kinky women liked having their hair pulled, 92% of kinky women used biting to create intense sensations, 90% of kinky women enjoyed being scratched, and 87% of kinky women loved erotic bondage.
Except for the last one, most of these kinky acts are pretty mainstream these days. In fact, according to the 2015 Sexual Exploration in America Study, even things like role-playing during sex (22%) and being tied up and spanked (more than 20%) are something that at least one out of five people are engaging in during their regular bedroom play.
If you're interested, but you're not sure where to get started with adding more kink into your sex life, that's okay too. Since the term encompasses so much, it can be confusing but also liberating to know that the lifestyle isn't just about finding your own Mr. Grey to tie you up and spank you. According to Healthline, some of the usual acts you will find under the kink umbrella include BDSM (as mentioned), but also fantasy and role playing (as mild as talking about a fantasy in bed to as complex as dressing up in costumes and acting out a particular scene), fetishes (some of the most common ones include feet and shoes, leather and rubber, and even diaper play), voyeurism and exhibitionism (such as having sex in a public place), and group sex (threesomes, orgies, etc).
For beginners, though, it's better to start with some lighter acts — and always, always keep in mind that good communication with your partner is key to enjoying the entire experience. You need to discuss the experience beforehand (including what your "hard limits" are) and afterward. And most of all, remember that they're not for everyone. Sex educator and founder of Touch of Flavor Cassie Fuller explains to Women's Health:
"There are two ways kink fantasies can go: You can find out this is something you've been missing in your sex life or that the idea was better left as a fantasy."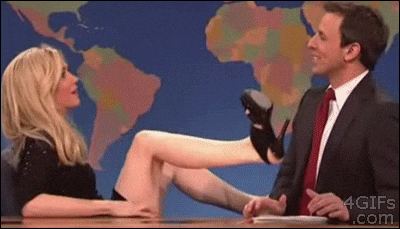 A few things beginners can try include getting your hands tied (or tying your partner's hands) with an old scarf, some light spanking with an open palm, texting all day about a particular fantasy, or going to the local sex store to see what strikes your fancy.
All in all, living a kinky lifestyle means being open to new sexual experiences and not judging yourself for wanting to try them. It's all about embracing who you are as a person and as a sexual being, and not having any shame in that. And why? Well, according to a 2013 study, those who practiced BDSM were less neurotic, more extroverted, more open to new experiences, more conscientious, and less rejection-sensitive.
Embracing your kinky side can have a lot of outside-of-the-bedroom benefits, basically. And who doesn't want that? If you find that you are ready to begin exploring the kinky lifestyle, start by communicating this to your partner. Explain what it means and, most importantly, what you'd like to try. You don't need a lot of fancy equipment, but you do need consent and a safe word (which means that you or your partner, upon hearing the word, have to immediately stop).
At the end of the day, though, this is about letting go of any shame you might feel surrounding certain parts of sex. Once you do that, well, you might just open yourself up to all kinds of pleasure you never knew existed.